Discount on motorways with Telepass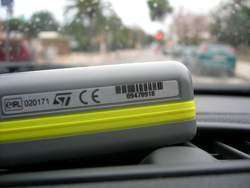 Save time and money on the motorway you can, we show you how to just € 0.76 per month!
With a quick search on the Internet, and the advice that we provide our many readers, we found very beneficial and offer lots of discounts on all fronts. Many people know the famous Telepass service and know how it works, but only a few know the real benefits it offers.
It is enough to help the Premium (only € 0.76 per month extra) to get a package full of discounts. The option premium is in fact the formula that combines the convenience of Telepass a package of additional services, facilities and exclusive discounts. One of the most useful we have found is undoubtedly the free breakdown assistance: AXA Assistance Italy in case of breakdown or accident on the motorway network (Toll), you are entitled to FREE breakdown assistance for cars, motorbikes and vehicles in general up to 35q. (Excluding buses).
Discounts on the toll invoice Telepass
Tamoil: For every liter of fuel bought on the highway you are entitled to 4 cents of a premium toll €, 1.5 € cents in the city.
Genertel: If taken out for the first time a car or motorcycle insurance policy you have a premium of 50 € toll and € 20 for each renewal.
Pirelli: With the purchase of 4 tires Pirelli you are entitled to 50 € in prize toll.
Shell: For every liter of fuel bought on the highway you are entitled to a prize of € 4 cents toll.
Fineco: Opening for the first time an account Fineco you are entitled to a prize of € 60 in tolls, plus six months of income Fineco Free.
Discounts and reductions in service areas
Autogrill: Menu Premium for only € 5.70 includes sandwich, drink beer or medium, or fresh fruit salad, coffee.
Fini Grill: You have a 10% discount on all products in the restaurant.
Ristop: Menu Dippiù at 5 € and a 10% discount at the restaurant market.
Chef Express: 10% discount on all menu breakfast and snacks.
Sarni: you are entitled to 10% discount on all products in the bar, restaurant and market.
Other exclusive discounts for holders of Telepass Premium
Ina Assitalia apply from 5% to 20% discount on bills and 30% RC Cars on fire and theft. UNAHOTEL UNAWAY and instead apply the 10% discount on best available. Finally, for those who wish to move by sea, SNAV apply a 15% discount on all the major sea routes for cars and entire families (up to the first degree of kinship).