Discount Sale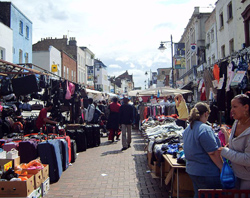 The seasonal sales are a great opportunity to go shopping for less.
However, it is important to carefully evaluate the actual savings to avoid running into ill-considered choices and thoughts.
Take a tour of shops before the sales period and note the prices that you would like to buy. In this way you can check that the price has not been enhanced.
Before you buy always compare prices more shops and take note of what you're used to spend on certain items. No matter if the label on the shirt you like and then reads -50% if the price of the head is still above what you usually spend.
If you do not find something to suit you, do not buy at all costs. 're Going to repent, having something that you do not need or do not like.
On the goods balance should be indicated clearly and legibly the price original and the sale of discounted, as is the percentage discount. It is your right to know what is actually saved.
If the product proves to be defective or does not conform to the characteristics described, the merchant is required to replace the goods, even if in the balance ... but do not lose your receipt!
The start dates and end balances are regulated by regional laws and / or municipal level reported from season to season. This is so you can not miss the appointment with the start of the sales (you know who the best products are the first to disappear), that to avoid running into false promotions.
Keep in mind though that the first few days the market has a discount on the price of 10-20%, while real balances to reach 40-50%. It is therefore worth trying to wait a few more days if you are hunting for bargains.