Discount on Subscriptions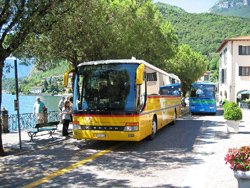 If for work or study you usually travel by public transport and so use of subscriptions, not throw them at their end!
It is possible to have a deduction of 19% to a maximum of 250 € (with a reduction in gross tax € 47.50) subscriptions by train, bus, subway and, more generally, any means of public transport you can subscribe.
To get the deduction, the ticket must indicate the name of the owner, the subscription period (monthly, quarterly, yearly, etc.), the period and the cost thereof.
If no license is personal, should be submitted along with a self-made through a declaration in lieu of affidavit, which certifies that the subscription has been purchased for the taxpayer or a dependent.
Subscriptions must logically relate to the years covered by the tax return. The most recent set aside for next year!