Discount on loans and financing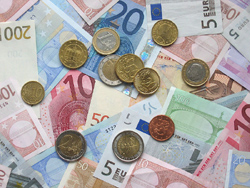 Now you can apply for funding and small personal loans online as well with banks, credit institutions and financial resources. Often a loan is useful in many cases, such as buying a new car, household expenses etc.. Some companies, however, does not prove safe and reliable, as the case is not likely to make the right choice.
It is therefore important, before proceeding with a loan check before to make sure all the terms and the characteristics of the loan: alternative solutions, cost and terms of repayment.
Sconto.it help you think of banks, credit institutions and financial brokers among the best in Italy. We propose a list of the best financial solutions, each with personal loans for all customer needs. Compare features and choose the best personal loan best suits your needs.
Best Deals
PrestitiOnline
Fineco
Confidis
Prometheus