Donations and Charity
How and to whom we donate the money to charity
There are many non-profit charities that end up with their little clarity to arouse suspicion among the donors. Here are a few tips to properly evaluate and ensure that your money can really be helpful.
Always remember that donations are voluntary acts, no provision for any kind of consideration. Avoid, as much as possible, too many lavish gifts to your beneficiaries, giving small sums to many organizations make up the cost of ownership. Concentrate instead on a small portion of recipients to donate larger amounts, following the work and activities of the association.
Always remember that the information and / or promotional fundraising associations must clearly explain the purpose and the various for their use of donations.
Here are some of the Non-Profit clearer and safer.

Casa del Sole Onlus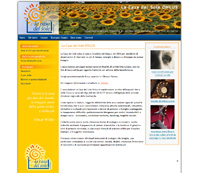 La Casa del Sole Onlus, born in Stratford in 2004, aims to spend time, effort and money to anyone in need. The association pursues exclusively charitable purposes, no profit purposes, especially in the charity sector, materialized through charitable activities, educational, recreational and cultural activities primarily for the benefit of disadvantaged individuals or families in temporary difficulties
From 8 years takes care of disabled and elderly, organizing social events and involving all people in need who seek comfort and support. The activity is done through forms of economic support, even indirectly through the payment of household or the provision of goods and kinds of primary necessity for the family or the person concerned.

La Casa del Sole ONLUS
Via XXVII Aprile, 14
27049 - Stradella (PV)
Tel +39 3397369802
FIRA Onlus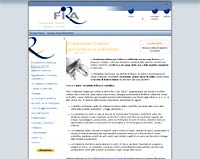 The Italian Foundation for Research on arthritis and non-profit organization aims to support, based on the binding opinion of the special committee and medical scientific research in the treatment of rheumatic diseases and in the broadest sense.
The Foundation favors its research, development and promotion in the field above, by giving grants, awards and scholarships, promoting the fund-raising money for the purposes described above.
Institutes for the Achievement of Human Potential in Europe Onlus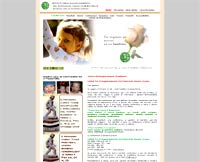 The Association "Institutes for the Achievement of Human Potential in Europe Onlus" was created in 1987 to give a concrete response to the needs of families of brain-damaged non-profit organization and is legally recognized by the Ministry of Health "Official Gazette number 138 years 132 ░ of June 14, 1991.
The main purpose of the Association is to support families who have decided to take a lead role in the development Project affective, social intelligence of their child.
IRPUE
6 Via delle Colline di Lari, the localities Botro
I - 56043 Fauglia (PI)
Tel 050-650237, Fax 050-659081
E-mail: info@irpue.it